In America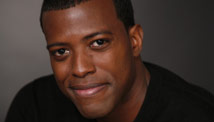 Editor's note: Rob Smith is a writer, lecturer and openly gay U.S. Army and Iraq War veteran.  His work has appeared in USA Today, The Huffington Post, Metro Weekly and Salon.com among others.  He is also a contributing author to "For Colored Boys …," an anthology featuring the stories of gay men of color to be released on March 13.  He can be reached at www.robsmithonline.com and on Twitter @robsmithonline.
By Rob Smith, Special to CNN
I'm a typical gay male with a defining feature that is atypical in my community.
When I log onto my computer in the morning I check my favorite gay blogs. There, I will undoubtedly see images of people who don't look like me attached to stories written by other people who don't look like me. Above the page and to the right of the text are ads for various products being…
View original post 686 more words